Loedige continuous granulation dryer speeds up processing
Becomes a complete granulation line when linked with a mixer and dosing technology
Loedige offers a complete continuous Granucon granluation line, which includes the LCF 5 dryer
Lödige's latest dryer for continuous granulation, the LCF 5, is distinguished by a defined retention time of the product inside the machine. This enables shorter processing times to be achieved in production. With the LCF 5, CoriMix CM 5 laboratory ringlayer mixer and customised dosing technology, Lödige now offers a complete continuous Granucon granulation line.
The LCF 5 dryer is based on the fluid bed process in which the material is dried in the fluid bed by convection. The drying air is heated prior to entry into the fluid bed processor and evenly distributed through the special sieve tray of the product container. The current holds the product in suspension and fluidises it.
Lödige says this guarantees excellent heat transfer and drying values while handling the product gently. Formerly this process required a broad retention time inside the dryer. With a new design the German firm has achieved a defined, narrow retention time.
Forced delivery by means of a screw has been integrated into the LCF 5. The screw is easily removed and the floor can be replaced. In addition, the dryer features the integrated Wash-in-Place cleaning function. The filter elements are cleaned individually.
The fluid bed dryer is designed for throughputs of 5–30kg/h and product moisture levels of up to 20%.
The continuous motion Druvaflex Ploughshare mixer
Lödige has also developed the continuous motion Druvaflex Ploughshare mixer, which significantly reduces wear owing to its multi-layered, reinforced rubber mixing vessel, which is secured in a steel corset and is better able to withstand the pressure of the mixing blades.
The Ploughshare blades have the effect of loosening hardened, brittle product layers from the wall and the material is returned to the mixing process. Rapid wear of the mixing blades and troublesome vibrations are thus effectively prevented, the firm says.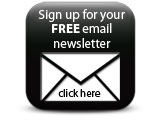 Lödige's continuous Ploughshare mixer, available in several sizes for throughout rates of up to 200t/h, is suitable for conditioning a range of materials and can therefore be employed in numerous industries.
Companies