Long-term storage of clinical samples critical to growth of biobanking, says Frost & Sullivan
The need to maintain sample integrity and viability by adopting new storage methods will guarantee better sample quality to the research community
The global proliferation of regional and national biobanks for clinical research has triggered interest in long-term sample storage, reports a new study by Frost & Sullivan. This has spawned a requirement for good storage practices and standard operating procedures (SOPs).
According to the report, Market Insight – Biobanking: Challenging Sample Integrity Measures Drive the Uptake of Innovative Products for Bio-Storage Applications, biobanks are acknowledging that the need to maintain sample integrity and viability by adopting new storage methods will guarantee better sample quality to the research community.
Traditional storage has been in laboratory freezers at temperatures of -20°C, -80°C and liquid nitrogen and these processes are being automated with the help of radio frequency identification (RFID) and micro electromechanical systems (MEMS) technologies.
Frost & Sullivan says there has been a shift in preference towards room temperature storage, which effectively eliminates the need for freezer units and extra storage space.
Over time, it becomes difficult for biobanks and biorepositories to track and retrieve samples stored at ultra-low temperatures. Traditional methods of storage involve barcoding microplates, wherein the retrieval of a single sample from a microplate would involve thawing the entire plate, which will affect the freeze-thaw cycles of other samples. Under the new system, sample storage is carried out in microtubes and individual vials.
Given that no two biobanks function similarly, it is tough to generalise a technology platform
Previously, equipment and robotic arms were designed to handle microplates; systems are now flexible enough to cherry pick individual microtubes.
Most of the companies involved in long-term sample storage processes have indicated high use of barcoded tubes, which are permanently laser etched to provide traceability. However, sometimes too much frost can hinder readability. To resolve this, RFID and MEMS technology have been incorporated, which enhance traceability even under frosted conditions.
'However, many challenges still lie ahead for solution vendors,' said Frost & Sullivan Healthcare Senior Research Analyst Divyaa Ravishankar.
'Given that no two biobanks function similarly, it is tough to generalise a technology platform.
'A lot of custom work is required to suit the workflow processes of a biobank. At the same time, obtaining funding and ensuring financial maintenance of the biobanking infrastructure will become tougher in the long run.'
The key objective is to enable researchers to locate and use biospecimens
Biobanking comes with the inherent challenges of continuous monitoring of clinical samples and associated sample information. In addition, an increase in the volume of samples is leading to issues with storage capacity and duration.
While small quantities of samples could contaminate the researchers handling them, large quantities of samples will put pressure on maintaining consistency. These challenges are making a strong case for replacing manual protocols with automated ones.
The lack of high-quality and clinically annotated samples highlights the need for standardising sample handling and storage protocols globally.
Biobanking also grapples with several ethical issues such as consent, personal integrity, privacy protection, safety of samples and access to data and stored samples.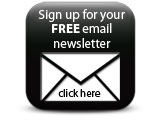 'The cornerstone of every biorepository lies in the efficiency of its freezer inventory software or the LIMS employed,' said Ravishankar. 'The key objective is to enable researchers to locate and use biospecimens.'
Companies