Long-term toxicology studies confirm MP1032 safety profile
MetrioPharm's lead compound has been evaluated in dogs and rats, confirming its "very good tolerability"
MetrioPharm has reported positive results from two long-term preclinical toxicology studies in rats and dogs. They lasted six and 12 months respectively. The results confirm the safety profile of MetrioPharm's lead compound MP1032, and will allow for long-term clinical studies in chronic indications to be conducted in the future. The positive completion of the long-term toxicology studies therefore signifies an important milestone in the development program of MP1032, the company says.
In each of the two trials, different doses (low-dose, mid-dose, high-dose) of MP1032 were administered orally to four experimental groups, including a control group. In the rats, two doses per 100 mg/kg body weight, 500 mg/kg body weight and 1000 mg/kg body weight, were administered per day. The doses for the dogs were 25 mg/kg, 50 mg/kg and 125 mg/kg. All animals in both experimental batches were examined daily during the study for toxicological side effects. Simultaneous macroscopic and histopathological analyses were also conducted. Their results reportedly confirmed the excellent safety profile of MP1032. The compound was observed to have very good tolerability with respect to all factors investigated.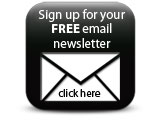 Dr Wolfgang Brysch, CEO of MetrioPharm, commented: "These results are another significant stride for us. We can now explore long-term administration of MP1032 in humans. This opens up further essential opportunities for the company to advance our innovative compound MP1032 in a sustainable and all-encompassing way to combat chronic inflammatory disease."
Companies