Lonza allies with Emerald Health on synthetic cannabinoid therapy
Contract Manufacturing | Research
The Swiss CDMO has signed a manufacturing agreement to produce the active ingredient of a cannabinoid therapy for multiple sclerosis
Lonza Pharma & Biotech and Emerald Health have agreed to work together on a new chemical entity derived from synthetic cannabidiol, which will initially be used to target multiple sclerosis (MS) and systematic scleroderma (systematic sclerosis).
Under the terms of the agreement, Lonza will manufacture the active pharmaceutical ingredient (API) / drug substance and develop the drug product as liquid-filled capsules for the Canadian medical cannabis producer.
Christian Dowdeswell, Head of Dosage Forms & Delivery Systems at Lonza Pharma & Biotech, said: "Patients will benefit from cGMP-quality therapies in an accessible and efficient format."
Emerald Health Pharmaceuticals has been conducting cannabinoid-based drug research for the potential treatment of serious diseases, including MS, systematic sclerosis, Huntington's disease and Parkinson's disease. This manufacturing agreement enables the development and future commercialisation of a novel cannabinoid-based medicine for therapeutic applications, across a broad range of diseases with significant unmet medical needs.
"We firmly believe that novel cannabinoid-derived molecules with a unique combination of pharmacological properties have the potential to be developed into safe and effective prescription drugs that can be of great benefit in treating patients with life-threatening diseases that currently have no cure. This agreement with Lonza will help us meet this vision," said Jim DeMesa, CEO of Emerald Health Pharmaceutical, commenting on the collaboration.
Manufacturing specifics
The development programme will utilise Lonza's global network: API process development and cGMP manufacturing at Lonza's Nansha (CN) site; liquid-filled hard capsules at Lonza's Edinburgh site; soft gel capsule drug product development and manufacturing at Lonza's Ploermel (FR) site. A dedicated programme manager will coordinate the activities at the three sites.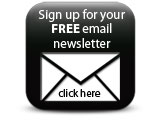 CBD is a rising profile, with increasing activity in regulatory bodies and growth in the industry of the controversial substance. With traditional pharmaceutical bodies now facilitating this growth, the future of the cannabis and CBD oil industry is at a turning point.
Companies