Lonza expands capabilities at Bend, Oregon site
The Bend team has been at the forefront of advancing spray-drying and other particle engineering approaches to address solubility and other complex drug formulation and manufacturing challenges, Lonza says
Lonza has announced investment to expand its particle engineering and drug product capabilities to meet increased market demand at its Bend, Oregon site. Suites for the development and clinical manufacture of drug product intermediates and drug products utilising spray-drying, hot-melt extrusion and melt-spray-congeal processing will be completed by May 2022.
The first suite will expand early-phase spray-drying, tableting and encapsulation capability and is expected to be on-line by December 2020. As part of the investment, the cGMP suites will be added to support early-phase cGMP manufacture incorporating additional storage, gowning, and a customer in-plant viewing corridor. Non-cGMP capability for formulation and process development will also be expanded with one suite.
The investment increases both capacity and flexibility across particle engineering and oral drug products, including immediate-release tablets, multiparticulates, and dry powder encapsulation for oral solid and inhaled applications.
Paul Granberry, MD, Lonza Bend said: "We continue to see increased demand for development, clinical and commercial manufacture of particle-engineered intermediates and finished drug products. Dedicated, fit-for-purpose suites, infrastructure and systems are critical for supporting the needs of our customers' early-phase programs."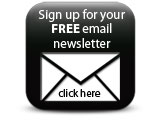 Christian Dowdeswell, Vice President and Global Head of Commercial Development for Small Molecules business, Lonza said: "Our customers look to Lonza to rapidly advance challenging molecules and meet increasingly difficult target product profiles. We listened, and this new investment is aimed directly at meeting those needs."
Companies