Lonza expands early phase manufacturing in China
Biotechnology | Contract Manufacturing
Invests in kilogram- and small-scale capacity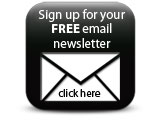 Lonza has expanded its early phase manufacturing capacity in Nansha, China to enable the firm to continue to meet the growing demands of its global small molecule customers.

No financial details have been revealed.

The Nansha site currently operates two small scale trains supplying clinical material, three large scale API trains for metric tons, and cGMP laboratories to meet gram-scale demands. The small scale capacity has been increased this year with a new cGMP kilo-lab and an additional small scale train that have already successfully provided material to support clinical trials.

The investments in kilogram- and small-scale production capacity have allowed Lonza to offer increased flexibility and more quickly respond to customer needs for clinical material.

'This investment speeds our efforts to establish the Lonza Nansha site as a standard of quality to serve our global customer base for all material needs from gram-scale to metric tons,' said Stefan Stoffel, head of Lonza's Chemical Manufacturing Business Unit. 'With this expansion, Lonza's FDA approved Nansha site now offers a fully integrated end-to-end development and manufacturing solution for small molecules.'

The Swiss supplier to the pharmaceutical industry has been producing small molecules in China since 1996.


Companies