Lonza expands encapsulation and HPAPI capabilities in North America
Lonza will install a new Harro Hӧfliger Modu-C MS encapsulation unit at its integrated product development and manufacturing facility in Tampa, Florida, further improving its speed-to-market capabilities
Operator working with new Harro Hӧfliger Modu-C MS encapsulation unit
The specialised drum-dosing technology is used for powder-in-capsule (PIC) filling for oral solid dosage forms including dry powder inhaler (DPI) applications.
Installation and validation of the Harro Hӧfliger Modu-C MS (Harro unit) is on track to be completed by February 2018.
The investment strengthens Lonza's full-service product-development capabilities and capacity to support process development, clinical trial and commercial scale manufacturing utilising encapsulation.
The investment also complements Lonza's industry leadership in PIC studies based on the company's Xcelodose Precision Powder Micro-Dosing Systems.
The Harro unit and the Xcelodose system are key components in Lonza's toolkit for accelerated product development.
In addition, a new dispensing area and two new processing suites are anticipated to be completed by May 2018 that will broaden Lonza's capabilities for the handling of highly potent active pharmaceutical ingredients (HPAPIs).
"Our integrated full-service offering can reduce drug development timelines, complexity and costs, which are priorities for our customers," said Robert Beland, Site Head for Lonza Tampa.
"The Tampa site is well known for exceptional capabilities in Xcelodose-based encapsulation, inclusive of highly potent compound applications. The addition of the new Harro unit allows us to offer our customers the option of one partner from concept to market for their encapsulated drug products."
The Tampa site already has industry-leading Xcelodose capacity and expertise as teams there have completed more than 600 PIC programmes across more than 200 compounds, which has resulted in a set of best practices for handling PIC challenges.
This site hosts both developmental and cGMP Xcelodose units with capability to produce more than 15,000 capsules/day for a given product including highly potent compounds.
The addition of the new Harro unit will boost operational capacity as it can fill more than 72,000 capsules per hour.
"We listen to our customers' needs and invest accordingly," said Gordon Bates, Head of Chemical Division, Lonza Pharma & Biotech.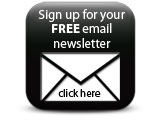 "Expanding our capability into commercial-scale encapsulation responds to our customers' desire to maintain programmes at the site from clinical development to commercialisation."
Featured Companies