Lonza extends Imbruvica partnership with Pharmacyclics
To support commercial and clinical production of oral oncology drug
Lonza, the Swiss supplier to the pharmaceutical industry, has signed a contract with Pharmacyclics to support the commercial and clinical production of its oral oncology drug, Imbruvica (Ibrutinib).
This agreement follows a successful multi-year partnership, including the development and clinical manufacturing, which was used for Pharmacyclics' NDA submission and now first FDA approval of the company's leading oncology drug. Under the long-term agreement, Lonza will continue to produce commercial and clinical material.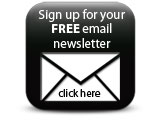 Pharmacyclics received final FDA approval of Imbruvica in November 2013 for the treatment of patients with mantle cell lymphoma who have received at least one prior therapy. Imbruvica is a new agent that inhibits a protein called Bruton's tyrosine kinase (BTK), which plays an important role in the survival of malignant B cells.
Companies