Lonza fires chief executive as 2011 profit falls by a third
Biotechnology | Contract Manufacturing | Finance
Swiss firm faces 'significant challenges' in 2012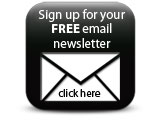 Swiss supplier to the pharmaceutical industry Lonza has fired its chief executive Stefan Borgas after its 2011 profit fell by 33% to CHF190m (US$204m; €157m) excluding the acquisition of Arch Chemicals in October. Sales fell by 6.5% to CHF2.5bn.

The firm said it faces significant challenges going forward as it battles 'significant headwinds' such as the impact of the strong Swiss franc, volatile raw material prices and an FDA warning letter at its Hopkinton, MA plant in the US.

Foreign exchange rates had a negative impact of CHF84m on the firm.

Chairman Rolf Soiron will lead the Basel-based company until a new chief executive is found.

'With the acquisition of Arch in 2011 Lonza achieved another step in its transformation towards a global life science company,' said Soiron.

'In the challenging years ahead Lonza will enter a period of focus and improvement of return on capital. This led the Board of Director's to the decision to initiate a change of ceo.'

The acquisition of Arch Chemicals made Lonza the global leader in microbial control and its activities have been combined with Lonza's existing operations to create a new business sector, Lonza Microbial Control. This business has annual sales of around $1.4bn, with market leadership in water, hygiene and personal care, and growth potential in materials protection and water treatment.

The deal has also expanded Lonza's footprint in China, India, Brazil and South Africa.

During 2011 Lonza also continued to invest in a number of growth projects, including the completion of a large-scale monoclonal antibody plant in Singapore.

The firm signed more contracts across all businesses, resulting in a substantially improved project pipeline.

The Microbial Control business experienced a slowdown in established markets in the third quarter of the year. This was partially offset by revenue from new products and sales in new markets.

Lonza strengthened its position in emerging markets, for example through the start-up of a joint venture with Fosun Pharmaceuticals in China and moving the headquarters of its Life Science Ingredients division to Beijing in China.


Companies