Lonza reports sales growth and improved net profit in first half of 2014
Pharma & Biotech business saw strong demand from mammalian biopharma and antibody drug conjugates (ADCs)
Richard Ridinger
Swiss speciality chemicals supplier Lonza reported sales growth of 3.2% to CHF1.8bn in the first half of 2014. Net profit was CHF140m, up from CHF41m in 2013.
The Pharma & Biotech segment reported a strong first half of the year with substantially higher sales and increased profitability. While different technologies in the three Business Units showed good progress, the segment experienced 'particularly strong momentum' from the demand for mammalian biopharma and Antibody Drug Conjugates (ADCs). These positive developments were supported by a 'solid project pipeline' across the board, the company said.
Chief Executive Richard Ridinger said the businesses managed to deliver 'strong performances against unfavourable exchange rates, lower than anticipated GDP growth rates worldwide, adverse weather conditions and different order patterns by our customers'.
He described the results as 'satisfying', showing that the company was 'on the right path with our transformational initiatives, which are already delivering first benefits and making us more market oriented and competitive'. He added that work on making operational improvements and quality initiatives across the company in all regions is also demonstrating results.
Capacity utilisation across the entire network was at budgeted levels in the first half of 2014 and is expected to improve going forward.
'Lonza continues to benefit from a good market positioning and our ability to meet growing customer interest in future technologies such as ADCs, cell therapy and viral therapy,' added Ridinger.
'Our continuous quality updating supports our productivity targets and fulfils our customers' requirements.'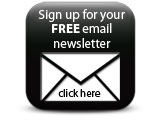 Based on this performance, and based on current market conditions and constant exchange rates, for the full-year Lonza expects a core EBIT growth of ~10% and sales growth of ~5%. Capital expenditure in 2014 will remain well below CHF300m.
Featured Companies