Lonza signs five-year exclusive agreement with Index Ventures
Biotechnology | Contract Manufacturing
For the development and manufacture of biologics for portfolio companies
Lonza, a Switzerland-headquartered contract manufacturer, has entered into an exclusive five-year agreement with venture capital firm Index Ventures to fulfill process development and cGMP production for all biological products in the portfolio of companies where Index is the major investor.
Additional development and manufacturing projects will be added to the product list as future investments are made by Index.
Stephan Kutzer, COO of Lonza Pharma & Biotech, said this multi-product agreement 'demonstrates Lonza's ability to offer world-class expression platforms in combination with secure manufacturing capabilities for the complete product lifecycle'.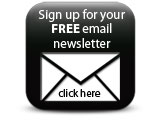 Kevin Johnson, Partner at Index Ventures, which is based in Geneva, with offices in London, Jersey and San Francisco, said Lonza had manufactured the majority of the antibody products that he has worked on in the last 20 years and this deal will enable Index Ventures' asset-centric portfolio companies 'to benefit as though they were much larger organisations'.
Companies