Lonza to concentrate microbial biologics business in Visp, Switzerland
Contract Manufacturing | Finance
Will phase down plant in Hopkinton, US and with closures in Ireland and France will reduce headcount by around 250
Richard Ridinger says the aim is to secure long-term sustainable growth
As well as pulling out of its biosimilars joint venture with Teva (see separate story), Swiss contract manufacturer Lonza will phase down its microbial biologics plant in Hopkinton, MA, US and instead concentrate its future assets in this segment at the Visp plant in Switzerland.
The news came as Lonza revealed its results for the first half of 2013, in which EBIT increased by 9.8% to CHF213m while revenue fell by 11.2% to CHF1.7bn.
In the first half of 2013, the firm said it 'successfully executed several previously announced strategic tasks' and initiated activities to 'deliver long-term sustainable growth'. From a results perspective, the Specialty Ingredients and Pharma and Biotech businesses 'performed better than expected'.
In Pharma and Biotech new long-term custom manufacturing contracts were signed in the first half and as a result production at the large-scale facility for mammalian cell culture in Singapore was adjusted to accommodate requirements.
At the large-scale antibody drug conjugates (ADC) plant in Visp, there was a scheduled production shutdown in the first quarter to facilitate the planned expansion of capacity, while in Hopkinton the firm focused on operational improvements and less on acquiring new projects. These items resulted in lower revenues in the first half of 2013.
Following the closure of its Swords site in Ireland in the second quarter of 2013, Lonza decided also to cease its activities in St Beauzire, France in the fourth quarter. With these two closures and the phase down of its microbial biologics plant in Hopkinton, the firm will reduce its headcount by approximately 250 by the year-end.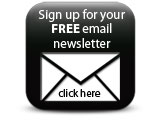 'In all these actions, our aim is to secure Lonza's long-term sustainable growth and to serve our customers with a sound and innovative portfolio and the most robust and efficient network possible. I am confident these changes will get us there,' said Lonza's Chief Executive Richard Ridinger.
Companies