Lonza to expand in Singapore
Biotechnology | Contract Manufacturing
To meet increasing demand for biopharma development services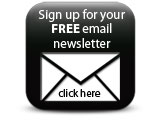 Switzerland-based Lonza is investing CHF10m (US$12m; €8.2m; £7.3m) to expand its biopharmaceutical development services in Singapore. The Basel-based firm's Development Services business, the front-end of the biological mammalian custom manufacturing process, offers customised services used in the development of biomanufacturing processes.

'This further investment in our Singapore location is driven by the increased demand we are seeing on a global basis,' said Janet White, head of Development Services.

'We are looking forward to offering the full range of our GS Gene Expression System and other technologies in Asia.'

The expansion will consist of an additional 1,858m2 of laboratory space and associated equipment, which will support cell line construction, upstream and downstream process development, and a broad range of analytical services.

Lonza currently offers these services at its Slough, UK facility with a limited offering in Singapore.

Lonza expects the new facility will come on-line in the first half of 2012. It will integrate seamlessly with Lonza's biological manufacturing facility in Singapore, creating a full-service biopharmaceutical development and manufacturing site that offers development through pre-clinical and small-scale manufacturing up to large-scale commercial supply.


Companies