Lonza to sell US Performance Urethanes business to Monument Chemical
Divestiture is part of Lonza's Arch Chemicals agreement
Lonza Group has agreed to sell its USA Performance Urethanes and Organics business located in Brandenburg, KY to Monument Chemical for an undisclosed sum.
The deal should be completed before the end of the financial year.
Monument Chemical is a privately owned business headquartered in Indianapolis, IN, which manufactures and distributes solvents and specialist products to the global chemical industry.
'While performance urethanes operations is not core to the Lonza portfolio the divestiture of the assets provides the Brandenburg business with the foundation for continued growth and expansion,' said Richard Ridinger, CEO of Lonza. 'Additionally, Lonza can continue to focus on further shaping and moving forward with our strategic activities.'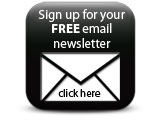 As part of the Arch Chemicals acquisition in October 2011 Lonza considered the sale of certain Arch businesses. A formal divestiture process for Brandenburg was initiated in July this year. The Arch Performance Urethanes and Organics Business has supplied speciality urethane and organic chemicals for more than 40 years, developing and manufacturing products used in applications including products for coatings, adhesives, sealants and elastomers, flexible and rigid foams, coolants and solvents. The business also supplies polyols, glycols and glycol ethers for such industrial applications as coolants, solvents and food additives.
Featured Companies