Loos steam boilers feature touchscreen control
Protective functions reduce operating errors
Loos horizontal packaged steam boilers feature a graphic TFT display with a touch-sensitive screen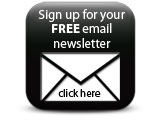 CFB Boilers' Loos horizontal packaged steam boilers all feature a graphic TFT display with a touch-sensitive screen.

Designed to cope with the most challenging industrial situations, this touch screen control panel – available in 8in and 10in options – is brightly backlit and features plenty of contrast, allowing even the most complex data to be displayed clearly.

The menus, graphics and symbols of the touch screen have been designed to make sense at a glance. All available controls and regulating functions can be called up effortlessly and actual and setpoint values shown or changed easily.

The Clacton-on-Sea, Essex-based firm says protective functions make operating errors impossible. This not only protects the unit from damage or unnecessary wear and tear and minimises safety risks, but also ensures that the boiler's fuel consumption is as efficient as possible.

This advanced technology also facilitates a proper analysis and optimisation of boiler operation, since process data is saved on the memory card and can be called up on the displays. Depending on the size of the memory card and the intervals programmed, daily or weekly figures can be accessed.


Companies