Lucideon invests in new pharmaceutical laboratories
To provide chemical and microbiological services to the pharma and healthcare industries
Lucideon, a UK-based provider of materials development technologies, testing and assurance, has opened new pharmaceutical quality control testing laboratories at its headquarters in Stoke-on-Trent.
Facilities include both chemistry and microbiology laboratories
The company has invested £1.5m in new chemistry and microbiology laboratories which provide pharmacopoeial testing (BP, Eur. Ph., USP, JP), quality control (batch release) testing, method development and validation, raw material analysis, stability storage and water testing. Microbiology testing including sterility, endotoxin and bioburden determinations is also available.
Richard White, Head of Testing at Lucideon, said: 'This is a significant step for the business.'
'Healthcare is now one of our biggest sectors, due to the work we do with many blue-chip companies worldwide.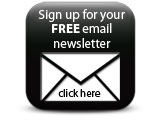 'Our focus is on the provision of a high quality service and fast turnaround times. Thanks to our advanced surface analysis capabilities and innovative materials technologies, we work with clients to develop the products and processes of the future. This new facility is key to that approach.'
Companies