Lucideon to host 'Sampling Best Practice for Improved Business Performance' webinar
Event will take place on Tuesday 20 October 2015 at 2pm (UK time)
Lucideon, the international materials technology company, will host a free webinar, 'Sampling Best Practice for Improved Business Performance' on Tuesday 20 October at 2:00pm (UK time).
The webinar will be presented by Dr Chris Pickles, Principal Consultant - Surfaces and Coatings, and Dr Richard White, Head of Testing at Lucideon, and will focus on best practices in collecting and analysing samples and how this can impact upon businesses.
Dr Pickles said: 'Correct sampling methods and techniques are extremely important for analysis. If samples are collected in a less than optimal way, results can be skewed, unrepresentative and misleading and actions taken based on data generated from unrepresentative samples could lead to hefty financial losses and manufacturing downtime.
'The webinar will be useful for anyone working within a manufacturing process environment or as part of an upstream or downstream process, such as R&D or data analysis. We'll discuss issues to look out for and examine how bad practice can affect results and actions, and take a practical look at how physical sampling best practices can be implemented.'
Lucideon's experts come from a variety of industry backgrounds and work with clients from various sectors to provide independent testing, analysis and materials development services. The firm offers state-of-the-art facilities and works closely with its clients to provide solutions backed up by data generated through testing.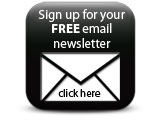 To find out more about the webinar and/or to register for a place, visit www.lucideon.com/sampling.
Companies