Lupus Anti-Coagulant testing products at Alpha Laboratories
Recent additions to the range include Cryocheck Lupus Negative Control citrated human plasma and Cryocheck Hex LA qualitative test kit
Alpha Laboratories is distributing Cryocheck frozen controls and reagents. For laboratories which need to perform testing for Lupus Anti-Coagulant, the products reportedly fit every stage of the pathway – screen, mix, confirm and quality control.
The products, developed by Precision BioLogic, offer validated protocols. The range of fresh frozen plasmas are designed for ease of use and to minimise reagent waste. Cryocheck products can help a laboratory to save time and money, whilst offering faster more accurate results for patients, Precision claims.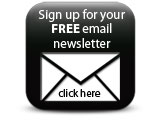 Recent additions to the range include Cryocheck Lupus Negative Control citrated human plasma and Cryocheck Hex LA qualitative test kit to aid in the detection of lupus anticoagulant (LA) by the application of hexagonal phase phospholipids.
Companies