MG America appoints Janice Wortham as Regional Sales Manager
Wortham will cover the Processing division covering some on the most important pharma stronghold in the US
Janice Wortham, new Regional Sales Manager
MG America, the US subsidiary of MG2 of Bologna, Italy and a leading supplier of processing and packaging equipment, has hired equipment sector veteran Janice Wortham as a Regional Sales Manager in the company's Processing division.
In her new role, Wortham will oversee sales efforts for MG America's portfolio of capsule fillers, tablet presses and material handling machinery, as well as the company's checkweighers, vision systems and other related solutions.
The territory Wortham will preside over includes some of the most important pharma company strongholds in North America, including New Jersey, New York, Quebec, all of New England and the entire West Coast of the US & Canada.
Wortham joins MG America with 15 years of experience managing sales of machinery, vision inspection and serialisation solutions to the pharmaceutical, nutraceutical and medical device sectors. Most recently she spent six years with Mettler Toledo, starting as a Strategic Accounts Manager for Pharmaceuticals and eventually becoming North American Market Manager overseeing the company's serialisation and vision inspection solutions.
Prior to that, Wortham held roles as North American Director of Sales & Marketing for Seidenader Vision, and with Systech International as West Coast US & International Sales Manager.
"Janice's deep history and sales-oriented skill set will make her a tremendous asset in some of the most pharma-rich regions in North America," said Fabio Trippodo, President of MG America. "Oral solid dose continues to show growth opportunities, and her lengthy experience in the vision systems sector will be valuable as more companies move toward aggregation per the 2023 DSCSA mandate."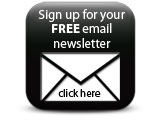 Wortham earned a bachelor's degree in International Business from James Madison University, and an MBA in International Business from the University of Maryland.
Companies