M&A activity in Latin America grew by 214% from 2008 to 2012, says report
Oncology sector saw most significant number of deals
Approximately US$12.7bn has been invested in Latin America's pharmaceutical market through mergers and acquisitions (M&As) in recent years, and with untapped potential identified in countries across the region, further opportunities are available to drive future growth, says a new report from research and consulting firm GlobalData.
According to the company's latest report, PharmaSphere: Pharmaceutical and Healthcare Deal Trends in Latin America: 2008–2012, the number of M&As completed in the region increased by 214% between 2008 and 2012, and accounted for the majority (approximately 70%) of the region's total deals during this period, followed by licensing agreements. Combined, these two categories remain one of the most popular sources of investment in the Latin America sector.
Aparna Krishnan, GlobalData's Analyst covering Healthcare Industry Dynamics, said: 'M&As in this region have mainly consisted of global pharma firms acquiring local companies, which represents a shift towards emerging markets that will help boost revenue growth.'
The largest deal that took place between 2008 and 2012 was UnitedHealth's acquisition of Brazil's Amil Particapacoes in 2012, which cost $4.9bn.
pharma firms will continue to benefit from having a presence in the region
In terms of therapeutic areas, the Latin Americian region's oncology sector saw the most significant number of deals between 2008 and 2012, with approximately 120 in total. This was followed by areas related to the central nervous system and immunology.
According to GlobalData, the high level of investment activity in oncology comes in response to recent studies, which show a rise in incidence levels and mortality rates in the region that current health systems are unable to handle adequately. As a result, Latin Americas governments have increased investments in disease surveillance and embarked on preventative campaigns.
While such untapped potential currently exists in Latin America's pharmaceutical industry, a number of barriers will first need to be overcome by companies looking to seize upon the opportunities.
Krishnan added: 'In addition to unstable political conditions standing in the way of markets such as Cuba and Venezuela, various sectoral challenges, including intellectual property rights and the intense impact of a high-volume, small margin-based generics market, are also proving a hindrance.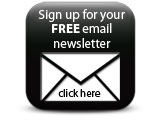 'Nevertheless, thanks to low-cost drug manufacturing and clinical trial opportunities, pharma firms will continue to benefit from having a presence in the region,' Krishnan concluded.
Companies