Machine vision for the future of pharmaceuticals
The pharmaceutical industry is renowned for being competitive; and despite strict administrative regulations, there remains an ongoing contest among established industry giants and providers of low-cost generic alternatives for their share of the market
Furthermore, new companies created through mergers and acquisitions are also taking a seat at the table. All in all, the industry shows no signs of slowing down. As a result, the pharmaceutical industry is under more and more pressure to continue to deliver products of the highest quality. To achieve this, the production environment for pharmaceutical products must meet the highest security and hygiene standards. In addition, the information on packaging is now more crucial than ever. Not only does pharmaceutical product packaging need to appeal to the consumer — offering clearly described ingredients and guidelines regarding safe consumption and side-effects — it also must comply with stringent state-imposed regulations.
Before being distributed to healthcare and pharmaceutical organisations en masse, each package must contain accurate data and be clearly labelled. In comparison with other consumer goods, the strict guidelines surrounding the sale of medicines and pharmaceuticals mean that drug manufacturers must take special care on production lines — while still maintaining low operational costs.
Furthermore, it is about to become even more critical to pay close attention to packaging; next year, new measures will come into force under the EU's Falsified Medicines Directive (FMD). The changes are designed to intensify the EU's combat against medicine falsification and ensure that the trade of pharmaceuticals is safer and more tightly regulated than ever. Adding two new safety measures to the FMD will have a huge impact on pharmaceutical packaging: under the new rules, each unit of medicine falling under the remit of the FMD must have both a unique identifier code and an antitampering device on the packaging. Vendors of pharmaceutical products will be required to alter their packaging by early February 2019 to comply with the regulation.
This legislation will have a major impact on the future of pharmaceutical packaging. Companies must invest in the best technologies to enable them to process products in line with the new measures and increase both patient safety and supply chain efficiency.
The challenge ahead
To meet growing demand, pharmaceutical companies have put an increased focus on product packaging; the pharmaceutical packaging market is expected to be worth $152.8 billion by 2025, up from $77.65 billion in 2016.1 Nevertheless, with growth comes new challenges, and more regulatory hurdles that manufacturers must overcome.
Once products leave the warehouse, packaging in the pharmaceutical industry goes beyond just the look and feel of a bottle or box. For both end users and industry professionals, it creates a level of trust and expectation that a label will contain all the necessary information for the product's safety — and that it matches the contents inside. This level of trust is set to increase further with the new FMD measures, which aim to tackle the issue of medicine falsification through the special requirements on its packaging.
Data such as expiration dates and instructions regarding how to medicate are key examples of information that's critical to both consumption and distribution. Textual information on physical packaging is critical to creating a safe and reliable product that can be distributed to the supply chain on a wide scale. With the new EU Directive coming into play, a unique identifier of each individual product will be included on every unit in the form of a 2D data matrix code. This must be scanned and verified against the relevant entry in the database before being dispensed to patients.
As a result, pharmaceutical manufacturers need to build factories that are fit for a future of increasing loads, regulations and specific demands. To do this, organisations must apply technologies that underpin industrial automation across assembly lines to deliver the best quality products for the healthcare industry — with packaging that consistently complies with the highest regulatory demands.
Robots that can "see"
Within a factory setting, machine vision with integrated Optical Character Recognition (OCR) technology can help manufacturers to meet rapid production line demands whilst maintaining a high level of packaging quality and regulatory compliance. Put simply, machine vision gives computers the ability to "see" … and OCR extends it with the ability to "read".
Production and quality assurance systems that rely on visually acquired information use modern machine and computer vision systems, whereby the combination of an industrial camera and a computer-processing unit simulates the function of human visual control. Coupled with text recognition technologies, the machine vision system "reads" and interprets printed information on the packaging — and can subsequently react to written information, for example to sort out products with packaging errors. Such innovation can meet rapid changes in the industry whilst maintaining high levels of productivity output and consistent quality control.
Unlike paper-based documents whereby information can be captured on a flat surface scanner, information printed on bottles, tablets or boxes — such as text, date, lot number or barcode number — require inspection camera systems that can capture and process images on the production line.
With the new FMD regulations requiring a unique data matrix code on each unit, investment in these technologies is urgently required so as not to disrupt the supply chain. Just as it is important for pharmaceutical companies to inspect the product qualities, details on labels and packaging are equally essential as part of the overall quality assurance. It is therefore vital that textual information is captured and converted into a machine-readable format, so that robots act immediately if quality standards are not met.
Machines that can "read"
Like humans, systems using OCR technology can "read" information and subsequently react. Such information is included in photographed text and barcodes on packaging, as well as in scanned images. When integrated into robotics, computer vision and quality control systems, the OCR technologies can extract this data and convert it into XML or plain text data, so they can be compared with previous database entries to enable the system to take appropriate action. With these new capabilities, robotics systems can conduct a range of entirely new tasks.
By implementing sophisticated optical recognition technologies, independent software vendors and hardware providers for the pharmaceuticals industry can notably extend the functionality of their machine vision systems, offering yet more value to their users. Functionalities include optical character recognition (OCR), advanced image processing technologies, which improve image quality to reach high-quality recognition results, intelligent character recognition (ICR), the recognition of hand-printed information and the recognition of conventional 1D and 2D barcode formats as used for the automated routing of parts through the production line or on product packaging.
In the wake of the FMD's new measures, barcode recognition will take on a renewed role in the quality assurance process. Armed with these capabilities, pharmaceutical manufacturers can put their machines to work to comply with strict new regulations and to answer some of the questions that occur at the end of the production line.
Automating production in factories of the future
Machine vision can also help to drive industrial automation, which is vital on large-scale pharmaceutical production lines requiring highly scalable assembly processes and detailed quality inspection. There are several ways that this can take shape.
By automating scanning and the registration of information on packaging and any accompanying documents prior to its use in the production process, businesses can provide transparency throughout the supply chain. Using machine vision to automatically read barcodes, lot numbers or strings of text on packages means that products can be routed to follow predefined routes, and that the right label will be attached at the end of the process, streamlining the production line and ensuring quality.
Finally, by applying OCR to packaging or documentation, the text within them can be checked against databases, meaning any anomalies or errors — in particular with critical data such as expiration dates, dosage or side-effects — can be singled out automatically before they leave the site, reducing the margin for error and safeguarding both manufacturers and consumers.
Even processes in which human interaction is necessary — such as manual quality assurance and machine maintenance — which are documented on forms and paper sheets, can be significantly accelerated by the help of text recognition and data capture technologies. They can automatically extract data from the submitted paper documentation, making it available in a central system.
Innovating for the future
The advances in technology and processes of the "smart factory," which epitomise the Fourth Industrial Revolution, will see the pharmaceutical industry become a hub of innovation and an attractive sector for technological disruptors. If traditional companies are to remain at the forefront of the industry, digital transformation is the only option — ensuring speed, accuracy and compliance with legislation.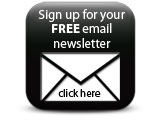 As Industry 4.0 develops, and learning to work in harmony with machines becomes the norm, we must understand the technologies underpinning industrial automation and productivity — and their impact on the pharma, biotech and med-tech sectors. The advantages of teaching machines to read and react in industries in which speed, quality and accuracy are critical will ultimately save time and money — and help achieve both regulatory compliance and end user satisfaction.
Reference
www.grandviewresearch.com/industry-analysis/ pharmaceutical-packaging-market.
Companies