Manufacturing Chemist's top 10 packaging companies
The big hitters from our own website in the last 30 days
With pharmaceutical packaging cropping up as a theme topic in the February edition of Manufacturing Chemist, what better time to see who's attracting the most clicks from our global visitors on this ever-important issue.
Based simply on the number of times an article, news story or online ad has been viewed, those who get the most mouse depressions or screen pokes rise to the top!
Here are the top 10.
Almac Group
Siemens AG
Domino Printing Sciences
Aptar Group
ACG
Lonza
PCI Pharma Services
Schott AG
Valley Northern Limited
Easyfairs
Rankings apply to the last 30 days from yesterday.
Not on the list? Not as high as you should be?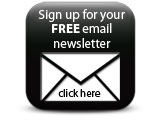 Manufacturing Chemist offers a number of ways to raise your profile. Get in touch today to find out more.
Companies