Mark Bulling appointed Head of Service at Labelling Machines division of HERMA
Also in charge of the new online store www.herma-components.com
Mark Bulling
HERMA's Labelling Machines division has a new Head of Service: Mark Bulling. The graduate engineer who specialises in mechanical engineering had been Head of Spare Parts Sales in the same division for the last six years. Prior to this, he worked for the high-tech ceramics specialist CeramTec.
In his new position, he will also be in charge of the online store: www.herma-components.com, where customers and sales partners can directly order spare parts and optional accessories.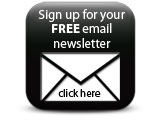 Bulling would like to see more than 50% of spare parts sales generated through the Internet. 'We are on the right track. Six months after the launch of the online store, we were already making a quarter of the spare parts and component sales via this channel,' he says.
Companies