Mark Griffiths joins board of Dishman Pharmaceuticals and Chemicals
He has been Chief Executive of Dishman and Carbogen Amcis for three years
Carbogen Amcis, the Switzerland-based pharmaceutical process development and Active Pharmaceutical Ingredient (API) manufacturing company, has announced that Mark Griffiths, Global Chief Executive of Dishman and Carbogen Amcis, has joined the board of Dishman Pharmaceuticals and Chemicals.
Griffiths has been Chief Executive since 2011 and has been associated with Carbogen Amcis as Director of Operations and Chief Executive for almost 10 years. He also worked for the Dishman Group as operations advisor overseeing the design and construction of the group's large-scale manufacturing facilities for commercial supply of Highly Potent APIs (HPAPIs) in Shanghai, China, and Ahmedabad, India.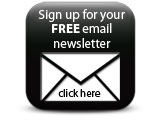 He has more than 31 years of relevant industrial experience delivering high added value technical and operational solutions within the pharmaceutical and fine chemical industry. Qualified as an engineer and having gained significant experience in the management of complex, multi-task, multi-input projects, he brings a cross-functional ability to anticipate and optimise technical, operational and management issues. He has designed, built and managed facilities ranging in function from research and development to manufacturing. He holds an MSc in Engineering from Bristol University, UK.
Companies