Marken expands clinical trial kit building service into Singapore
Logistics firm is evaluating an additional facility in Florida, US or Brazil in the future
Marken, a US headquartered supply chain solutions provider to the pharmaceutical and life sciences industry, has expanded its clinical trial kit-building operations into Singapore due to growing demand.
The unit is managed by dedicated staff and supported by the GMP operators and QA personnel who operate the depot facility. The depot/kit facility is also adjacent to Marken's Singapore distribution hub, which is located near Chiangi airport. Marken staff can therefore receive drug product and kit materials at the depot, assemble and store kits, store drug product and distribute all clinical materials to investigator sites throughout Asia.
The addition of the Singapore site is part of Marken's ongoing global expansion plan. With kit-building locations operational in Hamburg and now Singapore, Marken is evaluating an additional facility in either Miami, Florida or Brazil in the coming months.
Marken currently produces 15,000 kits each month and distributes more than 350,000 kits annually to investigator sites around the world.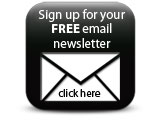 Wes Wheeler, Marken's Chief Executive, said, 'Our ability to assemble kits in Singapore gives us a solid platform in Asia and again enhances our portfolio of services to clients in the region.'
Companies