Martindale Pharma improves Aurum pre-filled syringe packaging
To ensure ease of use and improve patient safety
Martindale Pharma has made a number of improvements to its Aurum pre-filled syringes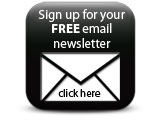 Martindale Pharma, a UK manufacturer and supplier of pharmaceutical specials, has made a number of improvements to its Aurum range of 11 pre-filled syringes.

The Aurum syringes are used for on-the-spot administration of drugs where high visibility and simple drug identification is crucial.

The Brentwood, Essex-based firm has redesigned the range to enhance ease of use and help improve patient safety. Specific improvements include new colour-differentiated packaging; colour-differentiated translucent boxes that confirm contents; and colour-differentiated labels. In addition the firm has improved tamper-evident labels and the packaging is latex-free and Luer Lock fitting.

The firm says its new colour-differentiated packaging meets national and international colour differentiation standards on syringe labelling and also the Royal College of Anaesthetists recommendations on syringe labelling in critical care.


Companies