May and June pharmaceutical courses and workshops from NSF
NSF International, Pharma Biotech provides a comprehensive range of independent, third-party pharmaceutical and biotech support services for the pharma biotech industry. Here's what's in the training schedule for June
Planning on sending a group? Get a 20% discount on second delegate bookings and 50% for third and subsequent bookings. NSF also offer discounts to NHS staff, regulators and charities.
What's coming up
Find out more information and register online, view the full list of 2018 training courses and workshops. Have a question? Contact pharmacourses@nsf.org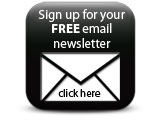 All courses can be brought on-site, be tailored to key concerns and be delivered when its convenient for the client.
Featured Companies