Measom Freer goes Metric
Two new sizes added to the popular Metric range of PVC bottles
Two new sizes have been added to the Metric bottle range
Measom Freer has added two new sizes to its popular Metric bottle range. The 60ml and 1 litre options are manufactured in the UK in clear PVC; other materials and colours are available to order.
The range now consists of 17 sizes ranging from 2.5ml to 1 litre, with Measom Freer also stocking a wide variety of caps, closures and pumps to complete the product. Whether you are looking for a dropper cap for reagents and samples, a screw cap bottle for specimen storage or a more functional gel/spray pump for cleaning solutions, the company has a huge variety of closures available from stock.
Why not try our new ecommerce website where you can order direct from stock for a fast, efficient delivery.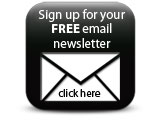 Contact the sales team to find out more about how these great value packaging products can enhance your brand image and shelf presence. In addition, Measom Freer's stock packaging has a minimum order quantity of just a single box, which means minimal lead-times, optimising your cash flow and stock management.
Companies