Medimetrics expands medical device portfolio with fast-release IntelliCap
Company wins ISO and EN Certification for its design and development capabilities
The IntelliCap FR capsule
German medical technology innovator Medimetrics continues its expansion into the global medical devices sector with the launch of a fast-release, drug delivery capsule.
In addition, the company has achieved a certification of compliance to EN ISO 13485:2012, which confirms its expertise in the design, development, manufacturing and customer support of products and services for personalised drug delivery.
The new IntelliCap FR system is a digitally operated capsule suitable for use in clinical trials to deliver drugs in the gastro-intestinal tract, along with measuring and reporting conditions in the body.
Constructed of carefully selected and engineered materials, the IntelliCap capsule is swallowed and passes through the gut as a result of natural gut movement (peristalsis). The company says the system combines the functions of drug delivery, measurement, and wireless communication. This combination opens up a range of applications from a discovery tool in drug development, to a platform for personalised therapy and diagnostic monitoring.
'Digital innovations are leading the way in helping bring about a more personalised healthcare,' said Olaf Weiner, Chief Executive of Medimetrics.
'Medimetrics is already working with five of the world's leading pharmaceutical companies on controlled drug delivery with the IntelliCap CR system. Its success has led customers to ask us to go a step further and create a different type of digitally operated product, but one still based on the unique aspects of IntelliCap. They wanted a device that had the ability to delivery any type of drug payload, including solids and powders.'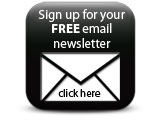 The company was originally formed by Philips in 2008 to develop the IntelliCap system as a research tool. However, its expansion into medical devices has seen the emergence of Medimetrics Personalized Drug Delivery, based in the Netherlands. In addition to its continued association with Philips, Medimetrics has substantial investment from Germany-based Zukunftsfonds Heilbronn.
Companies