Medimetrics forms partnership with Scintipharma
To broaden access to IntelliCap electronic drug delivery technology
A cross-section of the IntelliCap electronic drug delivery system
Medimetrics, the inventor of the IntelliCap electronic drug delivery system, has entered into a partnership with pharmaceutical services business, Scintipharma, to broaden access to its technology.
IntelliCap is a tool for the early-stage development of new drugs or for the lifecycle management of existing drugs. Its use in drug trials enables researchers to conduct advanced site absorption studies in the gastro-intestinal (GI) tract, which deliver more complete and robust results on the merits and properties of the drug product.
'Patients prefer to take drugs orally, so manufacturers need to understand exactly how a drug formulation performs as it delivers its dosage at various points in the GI tract,' said Dr Olaf Weiner, Chief Executive of Medimetrics.
'IntelliCap has a significant role to play in helping direct future investment by providing speedy validation of a compound's suitability for moving towards approval, or indicating its limitations.'
Weiner added that combining IntelliCap's unique properties with the established expertise of Scintipharma, will 'provide expanded access to services that directly benefit the customer'. This will further accelerate the formulation development process and provide early identification of those products most likely to succeed.'
Scintipharma, based in Kentucky, US, was founded more than 22 years ago by scientists Walter Doll and Erik Sandefer.
'Our mission has always been to help improve the early drug development process so that companies can optimise the efficiency of a new formulation, or avoid spending time and resources on products with little chance of success,' said Doll.
'The partnership with Medimetrics builds on our existing strengths of outstanding service and offering innovative products. The opportunity to include the IntelliCap products expands the choice and breadth of services available to customers.'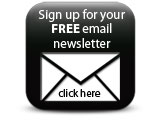 Medimetrics offers two IntelliCap systems: IntelliCap CR (controlled release), for the targeted delivery of drugs with any programmed delivery profile; and the new IntelliCap FR (fast release), for the targeted delivery of any type of drug payload, including solids and powders. The technology's unique properties also include continuous real-time measurement and reporting of the pH conditions within the GI tract.