Merck KGaA completes Millipore acquisition
Finance | Ingredients | Regulatory
Bernd Reckmann will lead the new EMD Millipore division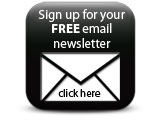 German chemical and pharmaceutical company Merck KGaA has completed its US$7bn acquisition of Millipore Corporation, a leading life science company based in Billerica, Massachusetts, US.

'We will now move quickly to bring together the expertise and complementary capabilities of both Merck and Millipore employees to capture the significant opportunities in the high-growth, high-margin market segments such as bio-research and bio-production,' said Karl-Ludwig Kley, chairman of the Merck executive board.

Bernd Reckmann will lead the new EMD Millipore division in addition to continuing to lead Merck's Chemicals Business Sector, overseeing both the EMD Millipore and Performance Materials divisions, and as a member of the executive board.

'Both Merck and Millipore have a long and proud history of providing superior products and solutions to their partners in the Life Science sector,' said Reckmann.

'The increased breadth of the EMD Millipore product portfolio, together with the expertise of our talented people, will allow us to deepen our customer relationships and gain the new insights we need to further drive innovation.

'We will also bring together our research and development capabilities, which will make EMD Millipore one of the top three investors in r&d in the life science tools industry.'

With 10,000 employees in 64 countries, EMD Millipore (Merck Millipore outside US and Canada) will be headquartered in Billerica, Massachusetts, and supported by locations throughout the Americas, Europe and Asia-Pacific.

The new division, consisting of three business units – Bioscience, Lab Solutions and Process Solutions – will offer a comprehensive range of products, technologies and services for pharma and biotech companies, as well as for academia.

Following the integration, Jon DiVincenzo (currently president of Millipore's Bioscience Division) will head the Bioscience Business Unit; Klaus Bischoff (currently president of Merck's Performance & Life Science Chemicals Division) will lead the Lab Solutions Business Unit; Jean-Paul Mangeolle (currently president of Millipore's Bioprocess Division) will be the new head of the Process Solutions Business Unit; and Peter Kershaw (currently corporate vice president of global operations at Millipore) will head operations.

Martin Madaus, ceo of Millipore, will not be joining EMD Millipore but will be available as an advisor during the integration process. Charles Wagner, cfo of Millipore, and Bruce Bonnevier, corporate vice president for human resources at Millipore, will leave the company.

Joerg Hornstein, cfo of Merck Serono in China, has been appointed as the new head of controlling at EMD Millipore; Toni Spinazzola, vice president for human resources at Millipore, will become head of human resources for EMD Millipore.

Walter Galinat, currently head of the Liquid Crystals division, will lead Merck's second chemicals division, Performance Materials, comprising its Liquid Crystals, Pigments and Cosmetics businesses.