Merck Millipore and Ventria enter manufacturing pact
To expand CellPrime non-animal product range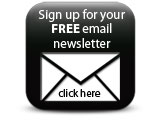 Merck Millipore, the life science division of Merck KGaA based in Billerica, MA, US, is to expand its CellPrime non-animal origin products through an exclusive agreement with Ventria Bioscience.

Fort Collins, CO, US-based Ventria will manufacture and supply a recombinant product to Merck Millipore to be used as a raw material in cGMP biopharmaceutical production. This product, which uses Ventria's ExpressTec biomanufacturing technology, will be exclusively marketed and distributed by Merck Millipore to its customers on a global basis.

'Ventria's ExpressTec biomanufacturing system provides a highly efficient source of non-animal origin recombinant products derived from plants,' said Morgan Norris, head of Biopharm Materials and Technologies, Merck Millipore. 'These products offer Merck Millipore the opportunity to expand its CellPrime line of non-animal origin products and provide customers with a wide range of solutions for biomanufacturing.'

ExpressTec enables large-scale, cost-effective production of high-quality recombinant protein and peptide products used as biotherapeutics, vaccines and as part of the biomanufacturing process.

'This collaboration with Merck Millipore aligns Ventria's recombinant protein manufacturing technology with Merck Millipore's technical applications expertise and customer relationships in research, development and bioproduction,' said Randy Semadeni, vp of business development at Ventria Bioscience.


Companies