Merck Millipore launches Eshmuno CPX media
Optimised for high resolution and high productivity
The Eshmuno CPX media is a strong cation exchanger optimised for intermediate or polishing purification of monoclonal antibodies
Merck Millipore, the life science division of Merck, has added the Eshmuno CPX media to its portfolio, a strong cation exchanger optimised for intermediate or polishing purification of monoclonal antibodies.
Built on Merck Millipore's proven Eshmuno resin technology, the new media offers high aggregate removal efficiency and high dynamic binding capacity, supporting highly productive downstream bioprocessing.
The primary challenge for intermediate purification and polishing is the selectivity to remove impurities similar to the target molecule such as aggregates and host cell proteins, even at high loading levels. Eshmuno CPX media offers these features for different types of biomolecules.
The media was built on Merck Millipore's proven tentacle technology, which in combination with the hydrophilic polyvinylether base bead allows the binding of the target molecule and impurity removal over a wide range of process conditions.
Eshmuno CPX media is compatible over a wide range of pH conditions, providing excellent process stability against alkaline and acids. It is available in pre-packed, ready-to-use, disposable columns and is said to be the ideal tool for performing initial media screening, scaling and optimisation studies. The columns can be used with any chromatography system.
'High titres in upstream processing create a bottleneck in downstream processing, slowing down the production process,' said Jonas Anders, global marketing director, Purification Chromatography at Merck Millipore.
'As a result, there is a need for highly productive and reliable purification technologies. Eshmuno CPX media is the first member of an expanded, novel high-resolution platform designed to meet the needs for highly productive downstream bioprocessing applications.'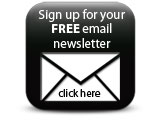 Headquartered in Billerica, MA, US, Merck Millipore has around 10,000 employees, operations in 67 countries and 2011 revenues of €2.4bn.
Companies