Merck Millipore opens lab water plant in Shanghai, China
To manufacture lab water purification systems and consumables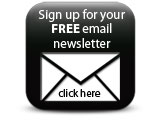 Merck Millipore, the life science division of Merck KGaA of Germany, has opened its lab water production plant in Shanghai, China.

The facility will manufacture the Ming Che series of tailor-made lab water purification systems and consumables, which will be sold exclusively in China.

The Ming Che products will cater to laboratories at private research facilities, contract research organisations, universities, government and academic institutes, as well as clinical centres, with applications ranging from in vitro diagnostics to pharmaceutical vaccine production and sterile food packaging.

'China is one of our fastest-growing regions,' said Robert Yates, president of Merck Millipore. 'The rapid growth of the pharmaceutical, healthcare and life science industries is driving demand for ultrapure water in Chinese laboratories.

'The opening of the lab water production site further enables us to meet that growing market demand, and reinforces our commitment to providing innovative products and valuable technology that the Chinese life sciences industry needs.'

The first batch of Merck Millipore's China-made lab water products will be launched next month.


Companies