Merck Millipore signs licensing contract with Charles River
TrueSpike Technology enables removal of all cell debris from virus preparations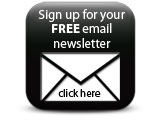 Merck Millipore, the life science division of Merck KGaA of Germany, has signed a licensing agreement with Charles River Laboratories for TrueSpike technology.

The firms will collaborate to integrate the technology into viral clearance services provided by Charles River, which is designed to result in a more predictable and consistent study outcome for clients.

TrueSpike technology enables removal of cell debris, DNA, and non-viral proteins from virus preparations used to validate biomanufacturing process virus clearance.

Christophe Couturier, vice president of services and solutions at Merck Millipore, said the exclusive partnership with Charles River brings together its regulatory and viral clearance experience and Merck Millipore's knowledge of virus filtration and process engineering.

Birgit Girshick, corporate vice president of biopharmaceutical services at Charles River, said: 'This partnership enhances our ability to exceed client expectations by offering a cost effective, innovative solution that accelerates the production and safety assessment of Merck Millipore's biopharmaceutical product.


Companies