Merck Serono creates Prexton Therapeutics
To develop programmes for neurodegenerative diseases including Parkinson's
Merck Serono, the biopharmaceuticals division of Merck KGaA, has created Prexton Therapeutics, the first spin-off company resulting from its Entrepreneur Partnership Programme launched in April with funds of €30m.
Prexton Therapeutics will be formed around Merck Serono's r&d portfolio in the field of Parkinson's disease and will focus on programmes that target the metabotropic glutamate receptors mGluR3 and mGluR4.
François Naef, chairman of the board of directors of Merck Serono, said: 'We are really proud and satisfied that this first project is now coming to life. Through such initiatives, not only will we be able to maintain jobs in the Geneva area but also unique expertise.'
With a team composed of Merck Serono scientists with experience in neurology and a portfolio of chemical compounds stemming from Merck Serono's pre-clinical research, Prexton Therapeutics will work in the field of neurodegenerative diseases.
The company will develop the mGluR programmes from lead optimisation up to clinical Phase I and seek partnership and licensing opportunities for further development.
Prexton Therapeutics will be hosted in the offices and laboratory of Eclosion, a biotech start-up incubator located in Plan-les-Ouates, Geneva. Merck Serono will invest €2.1m in the company as seed funding. Merck Serono Ventures will manage the investment and will be represented on the company's board of directors.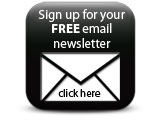 François Conquet, founder and ceo of Prexton Therapeutics, said: 'Metabotropic glutamate receptors (mGluR) have been shown recently to be a key target to tackle the onset of Parkinson's disease. Therefore, modulating their response is certainly among the most promising ways to develop future treatments for one of the most severe brain diseases.'
Companies