Merck Serono establishes immuno-oncology research and early development platform
Goal is to develop immunotherapies that work in combination with other therapeutic modalities to maximise patient outcomes
Merck Serono, the biopharmaceutical division of Merck KGaA, is creating a fully dedicated immuno-oncology innovation platform integrating research, early development and biomarker strategies to strengthen its commitment to the field of cancer immunotherapy.
In addition to the company's existing oncology platform, this new immuno-oncology platform will focus on developing therapies that leverage the immune system's natural ability to fight tumours, and work in combination with existing and future therapies.
'The complexity of cancer requires diverse approaches that will enable alternative therapeutic interventions,' said Bernhard Kirschbaum, Head of Global Research and Early Development at Merck Serono. 'To spur research and early development in this specialised area, we have created an innovative environment where researchers and clinicians work side-by-side to advance potential new cancer immunotherapies.'
The new immuno-oncology platform includes three innovation clusters, each of which is focused on discovery research and the advancement of molecules into the clinic through proof of confidence:
Therapeutic cancer vaccines: targeting tumor antigens to elicit a tumour-specific immune response
Cancer stem cells: targeting cancer stem cells to prevent or reduce tumour formation and inhibit metastases
Immunotolerance: eliminating or circumventing inhibitory mechanisms in the immune system that prevent cancer cells from being recognised and attacked by the body
To ensure a broad immuno-oncology research and early development platform, Merck Serono has assembled an in-house team of pre-eminent researchers and clinicians who will focus resources and technologies to build a portfolio of investigational immunotherapies, while collaborating with premier academia, research and industry organizations to complement internal capabilities.
The current immuno-oncology portfolio comprises therapeutic candidates in early clinical development and a robust pipeline of pre-clinical molecules.
Leading therapeutic concepts in the clinic are:
A monoclonal antibody targeting PD-L1 (programmed cell death ligand) expressed by various tumours, currently in PhaseI in solid tumors
NHS-IL12, a cancer immunotherapy targeting IL-12 to the necrotic regions of tumors, sponsored by the United States National Cancer Institute (NCI), currently in Phase I in solid tumors
NHS-IL2, targeting IL-2 to the necrotic regions of tumors, completed Phase I and currently preparing for Phase II in solid tumours
'Our goal is to develop leading immunotherapies that work in combination with other therapeutic modalities, understanding that attacking multiple cancer targets simultaneously increases the possibility of therapeutic success,' said Helen Sabzevari, Head of Immuno-Oncology, Global Research and Early Development at Merck Serono.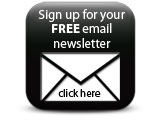 'We are committed to delivering on the promise of immuno-oncology by combining creative thinking with strong research and clinical excellence, and more importantly, by keeping patient needs at the heart of our efforts.'
Companies