Merck Serono expands biopharmaceutical R&D facility to accelerate innovation
Company announces €65m investment in a laboratory building to improve research and development operations
Merck Serono has announced the expansion of its R&D facility in Darmstadt, Germany. Merck is investing €65m in a new laboratory building that will span more than 16,000m2 and accommodate approximately 200 employees who will focus on accelerating innovation.
At the cornerstone laying ceremony, Belen Garijo, Executive Board Member of Merck and CEO, Healthcare, and Kai Beckmann, Member of the Executive Board of Merck, emphasised the significance of this expansion and investment in innovation as a driver of future growth for Merck.
'When complete in 2017, we will offer our research employees an open and modern environment that fosters collaboration and innovation across disciplines. With this building, we are sending out another signal that the Darmstadt site will continue to serve as a core R&D hub for Merck,' said Beckmann. 'In addition, the new laboratory building is an important element in the expansion of our global headquarters.'
'During the next few years, we are poised to deliver the innovation discovered in our own laboratories to patients in need around the world,' said Garijo. 'By continuing to invest in R&D with the expansion of our scientific infrastructure in Darmstadt, we are creating new opportunities for future discoveries that will bring value to patients and to Merck.'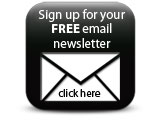 The new building will unite a number of different functions, including molecular pharmacology, medicinal chemistry, computational chemistry, molecular interactions and biophysics, protein engineering and antibody technologies, and protein and cell sciences. The company's core areas of R&D focus are oncology, immuno-oncology and immunology.
Companies