Merck Serono to introduce multidose pen-injector for MS treatment
In Europe and Canada initially, then Italy and Greece
Merck Serono, the biopharmaceutical division of Merck KGaA, Germany, is introducing the RebiSlide injection device in Europe and Canada, followed by other countries.
RebiSlide is a multidose manual injection pen for the self-administration of Rebif (interferon beta-1a), which is used to treat relapsing forms of multiple sclerosis (MS).
'RebiSlide is the latest addition to Merck Serono's range of injection devices for the self-administration of Rebif to meet the needs of patients looking for a compact and multidose device,' said Belén Garijo, head of global operations at Merck Serono.
'The introduction of RebiSlide, alongside other innovative devices such as the electronic multidose device RebiSmart and the single-use pre-filled pen RebiDose, underscores our commitment to continuous advancement in multiple sclerosis treatments, by offering patients different administration options to suit their individual needs.'
RebiSlide uses the multidose cartridges of Rebif containing a week's supply of Rebif therapy (three doses of 44mg or three doses of 22mg). The device contains a dose window, which allows users to select the dose of injection prescribed, including dose titration (8.8mg or 22mg).
RebiSlide is approved in the EU, Australia and Canada. It was first launched in Hungary and further launches will follow in Italy, Greece and Canada in the next few weeks.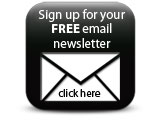 In addition to RebiSlide, Rebif can be administered with the delivery devices RebiSmart, RebiDose and Rebiject II or by manual injection using pre-filled syringes. These devices are not available in all countries.
Companies