Merck & Co collaborates with Arvinas on novel protein degradation technology
Multi-year agreement will focus on multiple disease targets across several therapeutic areas
Merck & Co has signed a deal with private US biotechnology company Arvinas to collaborate on the creation of a new class of drugs based on protein degradation.
Arvinas' novel technology creates proteolysis-targeting chimeras, bifunctional small molecules that target proteins for degradation and removal from a cell. PROTACs induce a cell's internal quality control machinery to bind to a particular protein and 'label' it for degradation, thus removing a protein from the system.
Financial details have not been disclosed, except that Arvinas, based in New Haven, CT, will receive an up-front payment and funding from Merck, and could earn up to US$434m if all research, development, regulatory and commercial milestone payments are paid for products against all the targets selected by Merck, as well as tiered royalties.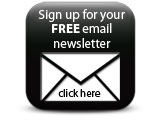 Merck has the option to expand the collaboration to include additional disease targets, which would trigger an additional one-time payment, as well as milestones and royalties.