Merck and Simcere dissolve cardiovascular and metabolic joint venture
An explosion in the online market for drugs in China cited as a key factor in the decision
Merck & Co and China-based Simcere Pharmaceutical Group have dissolved their joint venture. The partnership was intended to combine resources and expertise for the development and commercialisation of branded pharmaceutical products for cardiovascular and metabolic diseases.
In 2011, Merck signed a framework agreement to establish a joint venture with Simcere, which would offer a combined portfolio of medicines from both companies. These included Zocor (simvastin), Cozaar (losartan) and Renitec (enalapril) from Merck, while Simcere's drugs would be Xinta (levamlodipine) and Shufutan (rosuvastatin). The companies would also attempt to increase access in China to sitagliptin, a DPP-IV inhibitor used to treat type 2 diabetes.
In September 2014, Merck & Co and Simcere said that their joint venture had officially started operations. The joint venture aimed to meet China's rapidly growing healthcare needs. Headquartered in Shanghai, the initial focus of the new company was to be branded pharmaceutical products for chronic diseases.
Although the details are sketchy as to why Merck pulled out of the joint venture, market sources suggest a joint statement from the companies had indicated an explosion in the online market for drugs in China as a key factor.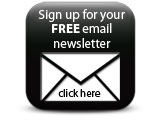 Merck had a 51% stake in the joint venture, with Simcere holding the remaining 49%. The statement also indicated that Merck is reassessing its strategy in China as the market evolves. Merck reported sales in China for 2014 of about US$1.2bn, an increase of 13% from $1.1bn in 2013.
Companies