Merck and University of Cape Town to develop drug discovery platform for malaria
The collaboration shows Merck's commitment to provide access to medicines for underserved populations, while creating an alliance for generating new drugs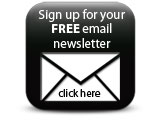 Science and technology company, Merck has signed a research agreement with the University of Cape Town (UCT) in South Africa to co-develop a new R&D platform aimed at identifying new lead programmes for potential treatments against malaria, with the potential to expand it to other tropical diseases.
Combining Merck's R&D expertise and the drug discovery capabilities of the UCT Drug Discovery and Development Centre, H3D, the collaboration will conduct drug discovery research with the goal of developing anti-malarial drug candidates using Merck's compound library.
'This strategic collaboration shows the commitment of Merck to provide access to medicines for underserved populations, while creating a potential long-term alliance for generating new drugs to treat infectious diseases,' said Beatrice Greco, Head of Malaria and Diagnostics - Global Health R&D, within the biopharmaceutical business of Merck. 'UCT's H3D is a centre of excellence for research and innovation with an already strong track record in malaria drug discovery — we are honoured to be entering into a collaboration with this renowned institution.'
Merck has a dedicated Global Health R&D group working to address key unmet medical needs related to infectious diseases, such as schistosomiasis and malaria, with a focus on pediatric populations in developing countries. Its approach is based on public-private partnerships and collaborations with leading global health institutions and organisations in both developed and developing countries.
'The vision of H3D is to be the leading organisation for integrated drug discovery and development on the African continent. Working with partners like Merck is critical to build up a comprehensive pipeline to tackle malaria and related infectious diseases,' said Professor Kelly Chibale, Director of the H3D centre. 'We look forward to working with the Merck team to set up a solid drug discovery platform, with an initial focus on malaria.'
H3D was founded in 2010 at UCT, and officially opened its doors in April 2011, with the goal of creating the leading drug discovery and development platform in Africa. The vision of H3D is to deliver clinical candidates for communicable and non-communicable diseases where there is an unmet medical need. In 2012, the first compound discovered by H3D in partnership with Medicines for Malaria Venture (MMV) was approved by MMV as a preclinical anti-malarial development candidate and has completed Phase I human trials. Under the directorship of Professor Kelly Chibale, the group has been active in malaria and tuberculosis drug discovery for the past four years and is now expanding into other therapeutic areas such as helminths (parasitic worms), cardiovascular disease and fibrosis.
It currently comprises 50 scientific staff members in the areas of medicinal chemistry, biology as well as Drug Metabolism and Pharmacokinetics. H3D has state-of-the-art laboratories and has the necessary infrastructure to conduct integrated drug discovery projects to deliver clinical candidates.
Companies