Merck commits US$1.5bn to R&D in China
Establishes Beijing hq for drug discovery and development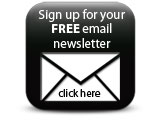 Merck & Co, known as MSD outside the US and Canada, will establish an Asia Research & Development (R&D) headquarters in Beijing, China for drug discovery and development.

The new facility is part of a US$1.5bn pledge the company has made to invest in r&d in China over the next five years.

The first phase of construction at Wangjing Park will be completed by 2014 and provide room for 600 people working in drug discovery, translational research, clinical development, regulatory affairs and external scientific research programmes.

After completion the facility will comprise 47,000m2 of office and laboratory space.

'The establishment of the MSD Asia R&D headquarters represents an important milestone as we implement our strategy of building capabilities, and relationships to succeed in fast growing geographic regions,' said Peter Kim, president, Merck Research Laboratories.

'By strategically locating in China, we are able to complement our existing R&D capabilities, and facilitate new collaborations with scientists in the region and across emerging markets.'

Merck conducts research in a broad range of therapeutic categories including cardiovascular disease and diabetes, which are becoming increasingly prevalent in China.

MSD's commercial headquarters in China is in Shanghai, with manufacturing capabilities at other locations throughout the country.


Companies