Merck expands viral and gene therapy service in Carlsbad, CA, US
The expansion will incorporate single-use equipment in a scalable format for clinical and commercial bulk drug production
Merck has announced an expansion of its Carlsbad, California, US plant to meet growing demand for viral and gene therapy products.
Scheduled for completion in 2016, the Carlsbad facility will increase from 44,000ft2 (around 4,087m2) to 65,000ft2 (6,038m2), with 16 modular viral bulk manufacturing cleanroom suites, two fill/finish suites and twice the warehouse capacity. The expansion will incorporate single-use equipment in a flexible, scalable format for clinical and commercial bulk drug production.
'We are building on our industry-leading offerings in the manufacturing and testing of innovative and complex products, underscoring our commitment to being a trusted, long-term partner of choice,' said Udit Batra, Member of the Merck Executive Board and CEO, Life Science.
The company's new capacity at Carlsbad will allow Merck to support customers from clinical to commercial scale, and is complemented by cell-banking services in Rockville, Maryland, viral and gene therapy manufacturing capacity in Glasgow, Scotland and a global BioReliance biosafety testing offering.
The Carlsbad facility, Merck's flagship site for SAFC's viral and gene therapies, will remain fully operational throughout the expansion.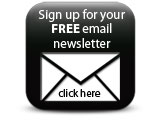 The facility features segregated fill/finish capacity for gene therapy, viral vaccine and immunotherapy products.
Companies