Merck invests in Israeli biotech companies to boost innovation
Two more firms join the Merck Serono Israel Bioincubator near Tel Aviv
Merck has added two more firms to its €10m bioincubator near Tel Aviv in Israel.
The new companies are Metabomed, which focuses on research in the field of cancer metabolism and computational biology and antibody specialist ChanBio, which is investigating new treatments for multiple sclerosis.
The German pharmaceutical giant is already cooperating with Jerusalem-based start-up Qlight Nanotech, which develops products for use in display technologies and energy-efficient lighting systems, and recently raised its stake in the company, as well as research institutes such as the Weizmann Institute of Science as it seeks innovations that could become the basis for future products.
'In Israel we not only have a past which has led to some of Merck's most important products like Rebif and Erbitux, but also a promising future because we continue to find very interesting and cutting-edge science and the support here in Israel to translate that science into products,' said Stefan Oschmann, Merck's Executive Board member responsible for the Pharmaceuticals businesses.
The Merck Serono Israel Bioincubator in Yavne is focused on pre-seed and seed opportunities originating in Israel. Its founders, with others, are from the Tel Aviv University and the Technion Israel Institute of Technology.
Neviah Genomics, which is focused on the discovery of novel biomarkers for the prediction of drug-induced toxicity, is already located at the bioincubator.
The Merck Serono Israel Bioincubator in Yavne is focused on pre-seed and seed opportunities originating in Israel
Earlier this month Merck Serono forged another link with Israel's life sciences sector when it signed a memorandum of understanding with biotech company Kadimastem, which develops human pluripotent stem cell-related products.
Merck Serono aims to use Kadimastem's screening platform to characterise new compounds as remyelinating agents for multiple sclerosis, but also possibly to extend the collaboration into new fields such as amyotrophic lateral sclerosis.
'Compared with other countries, Israel has the highest concentration of scientists and engineers in the world. In addition, cooperation partners appreciate that Israeli scientists often work in a less conventional manner and are faster at implementing their results,' Oschmann added.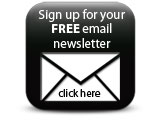 Merck has already announced that it will increase its 2013 and 2014 R&D budgets for its Performance Materials and Merck Millipore divisions, while global R&D spending for its pharmaceuticals businesses will be close to the 2012 level. Last year, Merck spent EUR1.5bn on R&D, equivalent to 14.1% of group sales. This was split 80% pharmaceuticals and 20% chemicals.
Companies