Merck reaches home stretch in US$17bn purchase of Sigma-Aldrich
Deal set to be completed on 18 November following European Commission approval and sale of Sigma-Aldrich's solvents and inorganics business to Honeywell
Merck will complete its US$17bn (€13.1bn) acquisition of Sigma-Aldrich next week (18 November), following the final approval of the European Commission.
The European Commission had granted conditional approval to the acquisition of Sigma-Aldrich on 15 June, subject to the sale of certain Sigma-Aldrich assets. On 20 October, Merck announced an agreement to sell parts of Sigma-Aldrich's solvents and inorganics business to Honeywell. Now that the European Commission has approved that transaction, all necessary closing requirements have been fulfilled for Merck to complete the acquisition.
'We've reached the home stretch and are set to complete the largest acquisition in our almost 350-year history,' said Karl-Ludwig Kley, CEO and Chairman of Merck.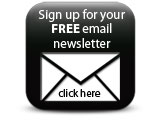 'With this acquisition Merck will become a leading player in the $130bn life science industry with almost 20,000 people, 300,000 products and thousands of patents coming together to help our customers tackle the toughest problems in life science with innovative solutions.'
Companies