Merck strengthens its presence in China with new manufacturing facility
Biotechnology | Finance | Equipment
New facility will focus on serving the country's expanding healthcare needs in the areas of diabetes, cardiovascular diseases and thyroid disorders
Merck Serono, the biopharmaceutical division of Merck KGAa, is to invest €80m in a new pharmaceutical manufacturing facility, to be located in the Nantong Economical Technological Development Area (NETDA), in the Greater Shanghai region. The new facility will focus on the bulk production and packaging of Glucophage, Concor and Euthyrox, Merck's leading brands for the treatment of diabetes, cardiovascular diseases and thyroid disorders respectively.
Located in NETDA's BioSpark, a high-tech industrial park designed to accommodate all aspects of the life science industry, the new facility will cover an area of 40,000m2, with a possible 20,000m2 extension. The construction of the site is scheduled to start in 2014 and to be completed in 2016, with commercial production beginning in 2017.
The site will be designed to comply with the highest international quality standards. The preservation of the environment will also be a critical consideration in the facility's construction, with a maximisation of resource efficiency and minimised waste generation during the manufacturing process.
Over the past five years alone, investments in china for the Merck Serono division have included:
A research centre in Beijing, focused on biomarker research, including pharmacogenomics and bioanalytics;
Enhanced clinical development capabilities, covering more than 400 key clinical study sites and having recruited over 10,000 patients cumulatively across China;
Increased commercial presence to better serve patients and healthcare providers;
An extensive network of collaborations with leading academic and medical institutions, as well as local companies; Merck Serono's latest collaboration agreement with a Chinese company is a second co-development and commercialisation agreement with BeiGene, which will further strengthen the two companies' existing collaboration in oncology.
'This further investment in China reflects Merck's long-term commitment to the country where our group has been present for 80 years,' said Belén Garijo, President and Chief Executive Officer of Merck Serono. 'We are proud to be one of the first multinational companies investing in a local site focused on the manufacturing of medicines referenced in China's essential drug list.'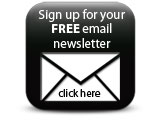 'This new facility will become Merck Serono's second largest pharmaceutical manufacturing site in the world,' added Allan Gabor, General Manager and Managing Director of Merck Serono in China. 'With our research centre, our development capabilities, our commercial presence and this new manufacturing facility, we are building for the future in China by investing across our value chain.'
Companies