Merck to acquire cell culture specialist Biochrom
Merck Millipore adds to portfolio of media and buffers used in biopharmaceutical production
Merck is to acquire Biochrom of Germany, a specialist producer of cell-culture media and buffer solutions, for an undisclosed sum.
Biochrom employs around 60 people and had sales of approximately €13m in 2011. After completion of the acquisition, which is expected in the fourth quarter, the firm will become part of Merck Millipore's Process Solutions business unit and maintain its operations in Berlin.
Robert Yates, head of the Merck Millipore division, said: 'With Biochrom we have a great opportunity to deliver an expanded portfolio of cell- culture media products to our global customers and address a growing demand for ready-to-use liquid solutions that drive safety and efficiency in the development and manufacture of clinical and commercial drug materials.'
Biochrom will add liquid cell-culture media and buffers including serum-free products and disposable packaging solutions to Merck's existing portfolio.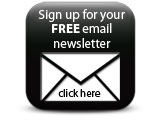 Bernd Frenzel, ceo of Biochrom, added: 'With Merck Millipore we will be able to leverage their industry relationships and global footprint to reach more customers and offer a more comprehensive portfolio of media and buffers.'
Companies