Merck to set up bioincubator programme in Israel
Biotechnology | Finance | Research
Will invest a total of €13m in the venture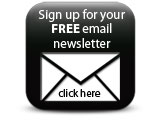 Merck KGaA is to set up a biomed incubator in Israel at its Israeli research and development centre, Interlab.

Merck's biotechnology division Merck Serono will invest €10m in the venture over the next 10 years.

At the same time, Merck Chemicals will launch a programme for start-up companies in high-tech and life science materials, in which it will invest €3m over the next three years.

The incubator programme aims to accelerate the development of start-up companies and will offer both seed financing and the opportunity for them to use a dedicated part of the Interlab centre for their own research.

Merck said Israeli companies will be selected according to their potential for developing innovative technologies, which could enable the discovery and development of new products. Merck's incubator programme encompasses pharmaceuticals, life sciences and performance materials.

'We hope this new incubator programme will further strengthen our research cooperations here because Israel is one of the top countries for scientific innovation and start-up companies in the fields of biopharmaceuticals and high-tech materials,' said Karl-Ludwig Kley, chairman of Merck.

Merck has participated since 2007 in the Global Enterprise Collaboration Framework Program of the Israeli Ministry of Industry, Trade and Labour, which was set up to grant Israeli partners dedicated technical, marketing and sales support and access to business development and application technology resources.


Companies