Mespack manufactures child-resistant tear open sachets
For a pharmaceutical company in India
These sachets use a customised aluminium foil and feature an integrated special design within the foil surface and seal, a discrete tear notch
Child-resistant tear open sachets have recently been manufactured at the Mespack factory in Barcelona, Spain for a pharmaceutical company in India.
These sachets use a customised aluminium foil and feature an integrated special design within the foil surface and seal, a discrete tear notch. To increase the level of child resistance, the sachet can only be opened by folding over the corner and with the tear notch aligned – no easy task for a child. In fact, research has suggested that under the age of five, a child is unable to undertake two actions together in combination.
The H-170D producing sachets from just 50mm x 50mm in duplex is producing these 65mm x 63mm four side seal sachets at an output of up to 200ppm
This particular product consists of two components which are filled by a micro-doser and auger filler on separate filling stations on the Mespack H-170D duplex horizontal form fill seal machine producing two sachets each stroke. The fill dose on this line is between 0.230 and 3g, the micro dispenser has a high dosing accuracy and adaptability to dose difficult products and to all granulometries dosing from 0.05 to 150g. This and the auger boast accuracy of ±1% even at high speed.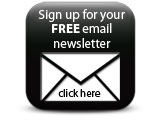 For further information on Mespack please contact Springvale Equipment.
Companies